Trade and Investment Requirements for Zero Carbon
This report proposes a much-needed toolkit to help policy makers face up to climate reality and address the wider environmental impacts and the imbalances of power and wealth that underlie our global trade
This report proposes a much-needed toolkit to help policy makers face up to climate reality and address the wider environmental impacts and the imbalances of power and wealth that underlie our global trade. The report reminds us that the UK's biggest imports and exports by weight are fossil fuels. We also import vast quantities of wood pellets to feed power stations, mostly from the USA and Canada. No account is taken of the carbon impacts of logging and shipping this fuel. The report is a wake-up call as to what decarbonising the UK economy means. We must rethink our dependence on materials and products sourced from around the world
Radical changes are needed in the way the UK economy functions if we are to meet the demands of the climate emergency. This report for Green House by authors Peter Sims and Jonathan Essex analyses UK customs declaration data for 2019 to estimate the full trade carbon footprint of UK imports and exports.
​
Short case studies on fish and seafood, fresh fruit and vegetables, roses, clothing, fossil fuels, biomass and iron and steel, all highlight the staggering quantities of materials flown, shipped and trucked in and out of the UK.

Based on their analysis of this data, the authors propose a toolkit to aid policy makers to face up to climate reality, as well as address the wider environmental impacts and the imbalances of power and wealth that underlie our global trade.

As Ellie Chowns, International Spokesperson for the Green Party of England and Wales, wrote in the report's Foreword: ​
"The current direction of UK trade policy – tied to airport expansion, giant container ports, and race-to-the-bottom trade deals with the US and other countries – is taking the UK in the wrong direction. Urgent action is needed to change course, and this report sets out how this can be done."
This work forms part of a wider project led by the Green European Foundation exploring what a 'climate emergency economy' would look like through a rethinking of trade, industry and infrastructure investment. The project involves Greenhouse Think Tank in the UK alongside Groenlinks in the Netherlands and Green Foundation Ireland.
---
Related Events:
https://dev.greenhousethinktank.org/tag/climate-emergency-economy/
---
Related reports: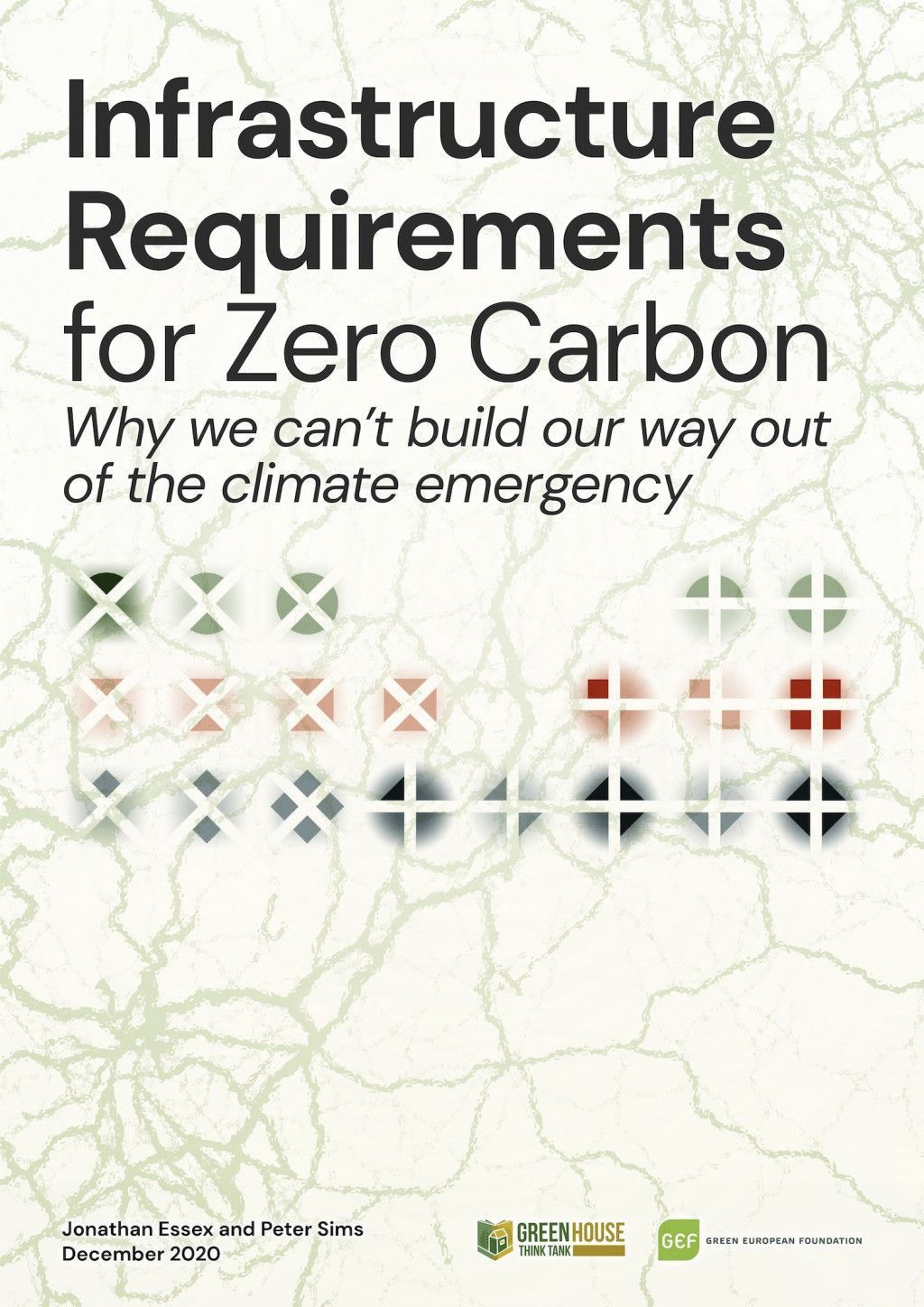 https://dev.greenhousethinktank.org/infrastructure-requirements-for-zero-carbon/
---
Project overview video
---

Join the newsletter to receive monthly summaries of Green House Think Tank's latest work.