Transport Investment: The Zero Carbon Challenge​​
Our current targets to phase out fossil fuels is insufficient. Investment drives increases in hard to decarbonise transport infrastructure. Only by shifting our investment priorities in these terms will it be possible to meet the target of keeping global warming within the 1.5°C
Setting – and meeting – targets to rapidly phase out coal, oil and gas extraction is crucial but insufficient. We must also rapidly stop burning those fuels. That means we must end the denial that we can somehow keep expanding the scale of built infrastructure whilst at the same time dealing with climate change. Yet investment continues to drive national and global increases in transport infrastructure which are blocking efforts to decarbonise communities and countries. A climate emergency economy will be fundamentally different from our current economy. We need to reduce the scale of our consumption of energy and materials – nationally and globally. Only by shifting our investment priorities in these terms will it be possible to meet the target of keeping global warming within the 1.5°C.
New report sets out how UK and EU Transport Investment is incompatible with 1.5 degrees.
The report quantifies the massive scale of transport infrastructure investment plans across the UK and EU and how this fails to align to existing climate targets. This highlights that whilst heavy goods transport, shipping and aviation are some of the hardest to decarbonise, demand for these transport modes are not being managed or constrained in line with climate commitments.

The report calls on transport to have far stronger carbon targets so that is able to help drive down carbon emissions across the rest of the economy, rather than holding back the transition to zero carbon. A radical overhaul of transport infrastructure spending plans is needed so that funding is redirected from expanding capacity, to decarbonising existing transport. The report is framed ,using the Zero Carbon Policy Toolkit introduced in Green House's August 2020 report, Trade and Investment Requirements for Zero Carbon.

​​Jonathan Essex, one of the report's authors, said:
"Facing up to climate reality requires governments to stop driving transport growth. It is just as irresponsible to expand transport - which leads to burning of more petrol, diesel, kerosene and heavy fuel oil - as to dig a new coal mine in Cumbria. In both cases new infrastructure stands in the way of phasing out the burning of fossil fuels. Governments must ensure investment is redirected from expanding transport to decarbonising what we have already"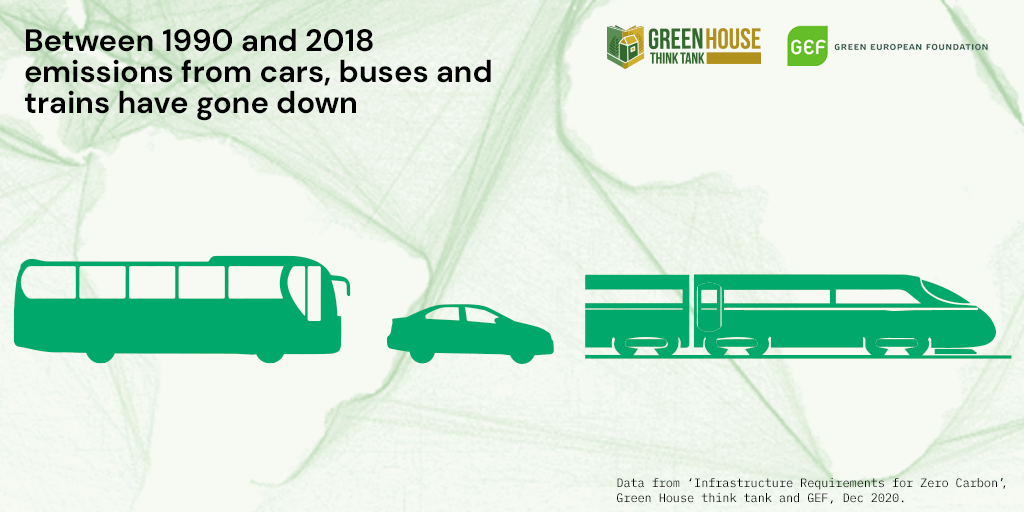 This work forms part of a wider project led by the Green European Foundation exploring what a 'climate emergency economy' would look like through a rethinking of trade, industry and infrastructure investment. The project involves Greenhouse Think Tank in the UK alongside Groenlinks in the Netherlands, Green Foundation Ireland as well as partners in Finland and Bulgaria.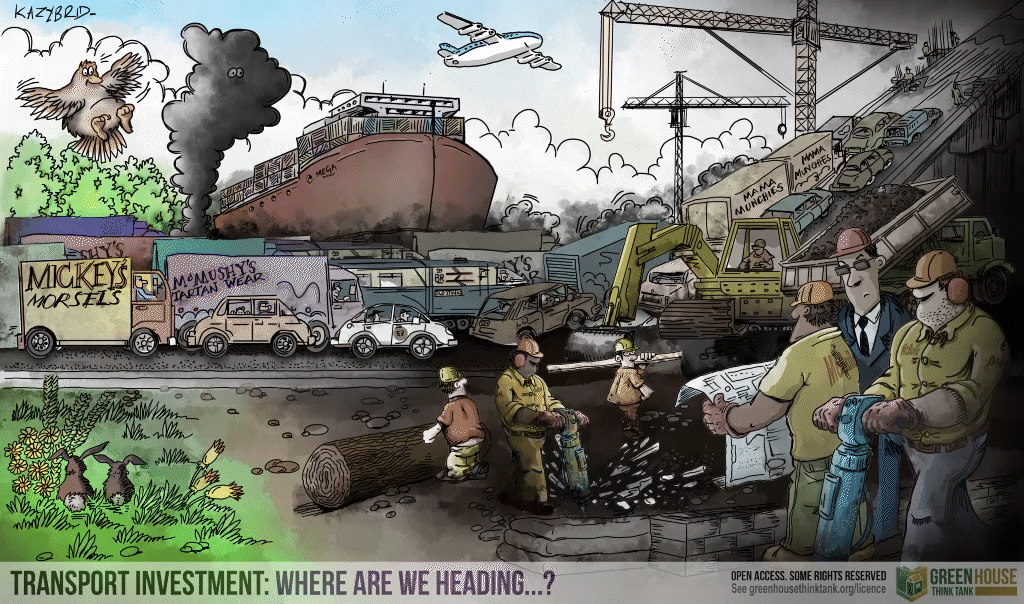 Project overview video
---

Join the newsletter to receive monthly summaries of Green House Think Tank's latest work.